Last week we celebrated Dental Assistant's Week, when dentists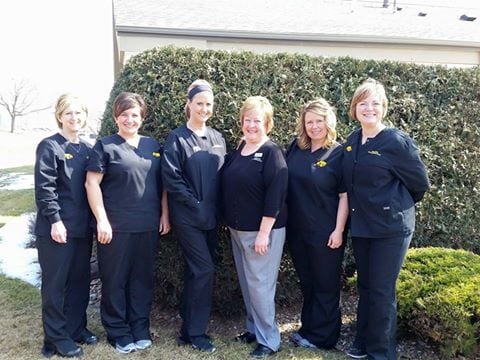 throughout the country recognize their dental assistants for the variety of duties they perform and helping them provide patients with quality dental care.  This year's theme, "Dental Assisting: Embracing the Changes of the Profession," acknowledges the growing importance of dentistry's role in health care and the responsibilities of dental assistants.
My first employee Kay started with me 20 years ago working as our receptionist.  She gradually started doing lab work for us and is now our talented, full-time laboratory technician.  In fact, all of my assistants have been with me a minimum of ten years.  I am fortunate to have a dedicated long-term team that is committed to providing the finest quality of orthodontic care in a fun and friendly setting.  Dental specialists (such as orthodontists) play a vital role in providing the highest quality of care using the most advanced and proven procedures and techniques, and the highly trained members of our office team are also "specialists" in their own way.  In addition to being Registered Dental Assistants as required by the State of Iowa, our assistants have all taken additional steps to become Certified Orthodontic Assistants.  While this certification is optional, it is one more way that our patients can be assured they are receiving the highest level of quality care.
So hats off to my wonderful team, and we look forward to providing the best orthodontic experience to our patients for many more years to come!